Laboratorio
Identity, Art Direction, Design
Laboratorio is a new restaurant and cocktail bar in Mantova, Italy that brings experimentation to a different level. Using just the most typical and fresh seasonal ingredients from the territory, Laboratorio is a place for creation, innovation and respect for tradition, where quality is the most important value, both in the kitchen and in the dining room.
Supersedici
The "Sedicesimo" is a graphic booklet that illustrates the Laboratorio visual soul through 16 pages of
photography and graphics.
Publisher:
Corraini Editore
Together with long-time friend and collaborator photographer Leonardo Ventura, we conceived and designed a story-telling campaign approaching the official opening. While the restaurant was being completed, we played around collecting textures taken from the location and the kitchen, to reveal the project through details that express the concept of experimentation.
Once we realized that we had put together some very interesting material, we decided to organize it and design a small 16-pages booklet that would work as a gift to new clients and a memory and manifesto of our work, to communicate the concept and the origin of Laboratorio.
We collaborated with
Corraini
, a prestigious art books publisher, and designed a "Sedicesimo", printed on high-quality art paper and with superb printing technique.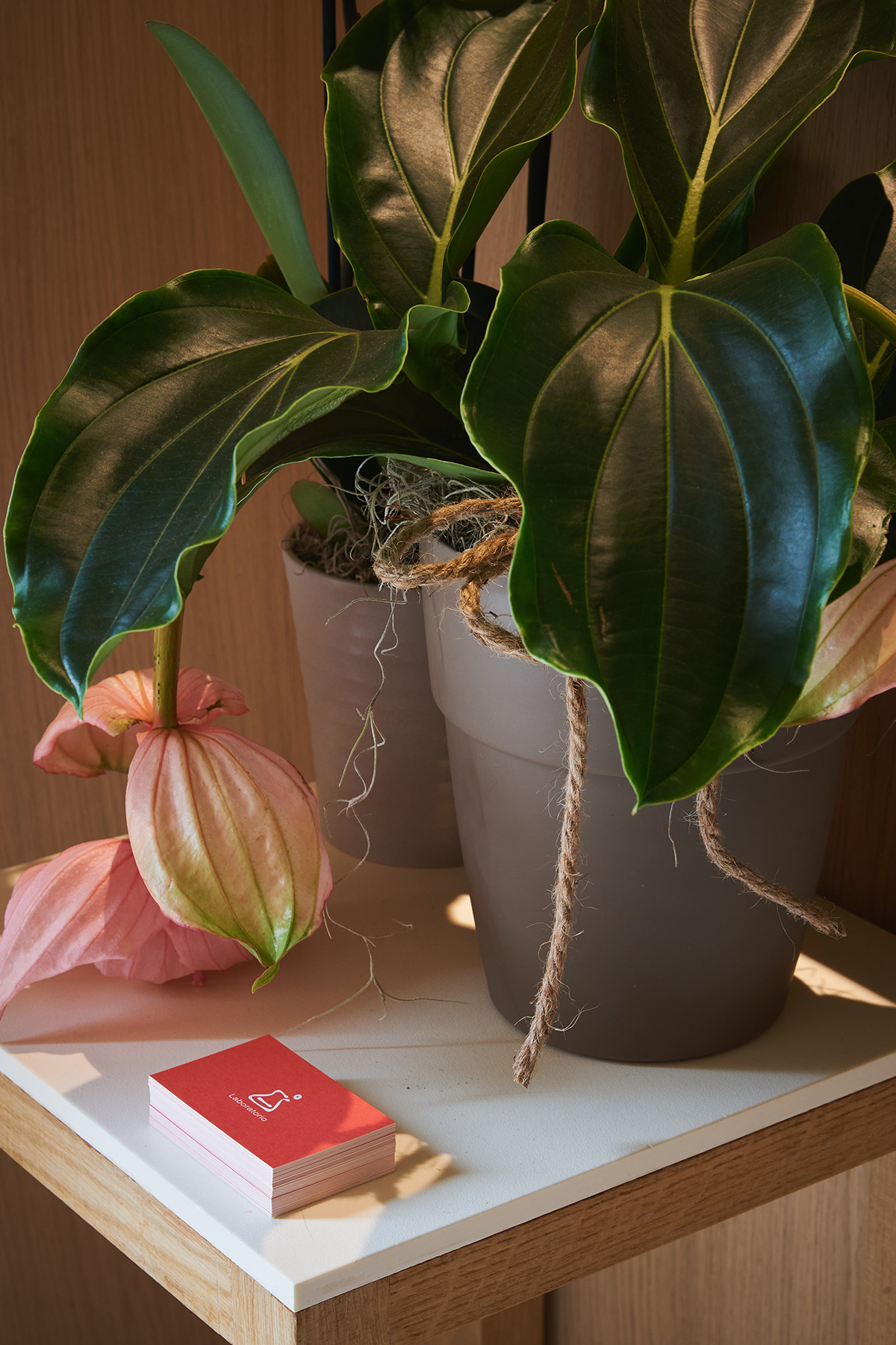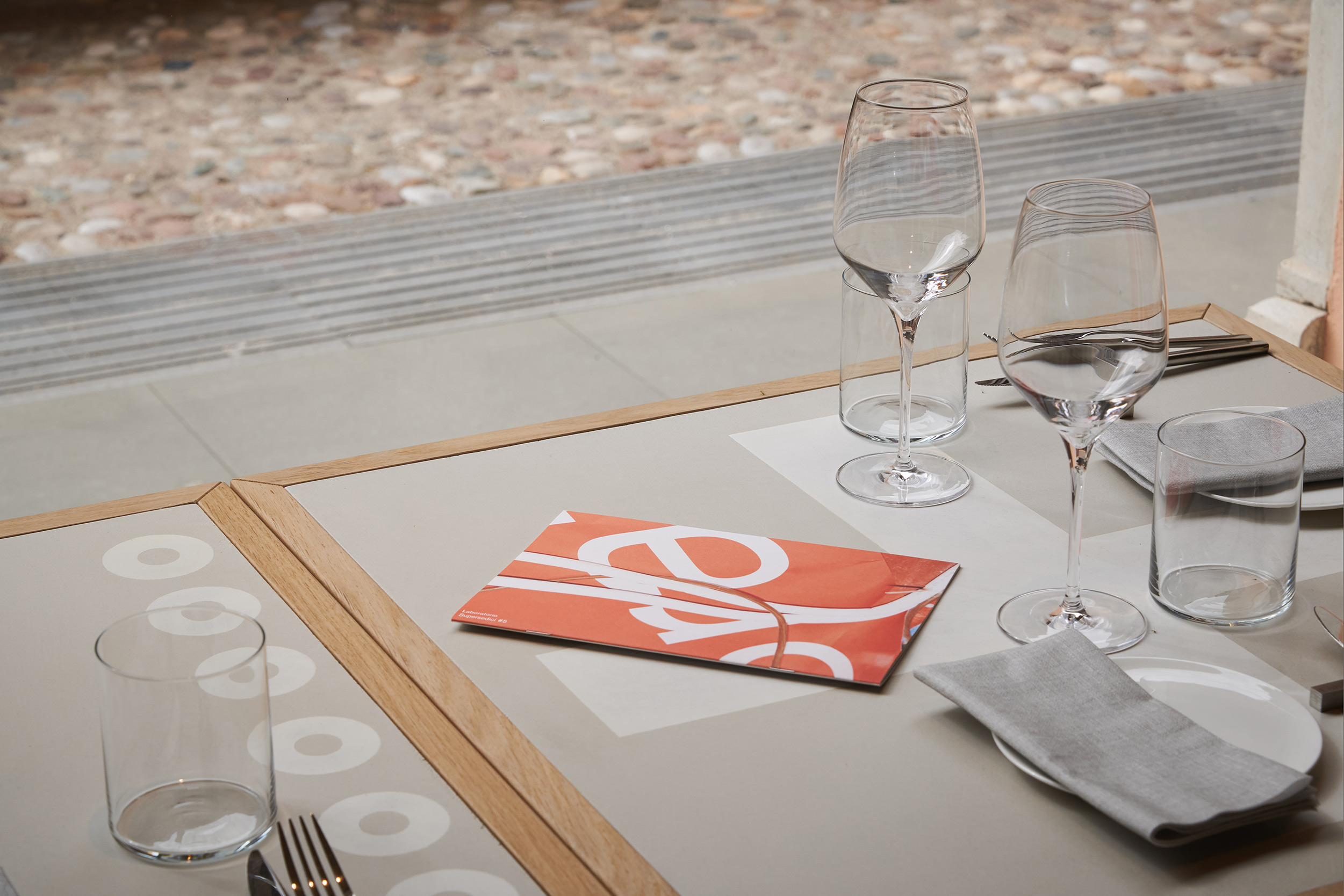 Photography by Leonardo Ventura
Website and digital designs